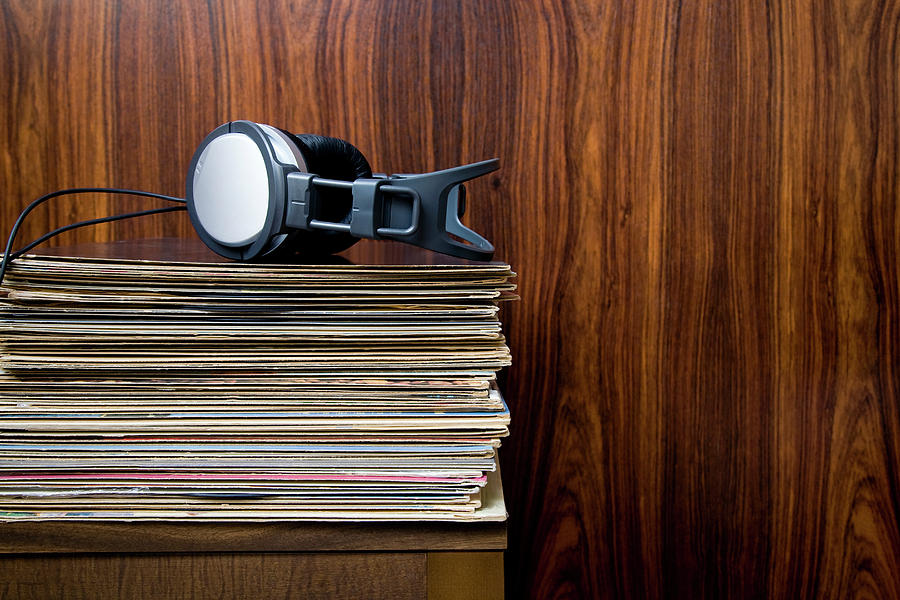 THE ARTIST: Shay Leonia (Englewood, NJ)
THE QUESTION: This  is a question I've had that I've been hearing mixed reviews on, and hope it may inspire a post when you have time, more geared toward artists like myself that are virtually unknown, but on the gradual come up :)  As a brand new artist looking to make their debut, or sophomore (and beyond) album available online, is it worth it to post on iTunes or are you better off using BandCamp/SoundCloud until you build a stronger fan base? 
So far, the arguments in favor of iTunes etc say it's a platform with a prestigious connotation that helps fans take you more seriously, and it's also trusted when dealing with financial transactions by most people.  In arguments against, people say that you're wasting money and not going to see the return on the investment when virtually a small handful of people will probably seek out your album, and therefore a free service like BandCamp is better suited.  What's your take on this topic?
___________________________________________
THE ANSWER: Shay, this is a great question and one that alot of artists dont think through in advance. Let me break things down a little.
iTUNES
 iTunes is a great, well-respected platform for releasing music. Everybody knows it and roughly 90% (just a guestimate, not an actual statistic) of singles are downloaded this way. Alot of people use iTunes. But many music lovers are starting to use Amazon, not to mention the hundreds of other digital download platforms out there.  BUT iTunes is not a place where people go to discover music. It's where your already existing fans go to buy your music because they love you and want to support you while buying music from a place that is already familiar to them. People do not (typically) discover music on iTunes.
BANDCAMP:
Bandcamp is a great place for discovery! They even have a "Discovery" link at the top of the homepage for their browsers.  It doesn't get any simpler than that. All this to say, Bandcamp is specifically created for indie artists who not only make their music available for existing fans, but also want to make new ones. It's also created for indie music lovers who love discovering new things! We've written alot of great articles about the wonderfulness of Bandcamp namely: Bandcamp – A Great Place to Pitch Your Tent. 
NOISETRADE:
Noisetrade and Bandcamp butt heads in our world. We love them both equally but often lean towards Noisetrade. Just like Bandcamp, you can capture emails from new fans (building your newsletter list) and ask fans to make a small donation (if they choose) in exchange for your music (i.e. Pay What You Want). But it's a no-pressure system that doesn't scare fans away. Noisetrade cleverly incorporates Social Media into the promotional process by asking fans to share the music they've just discovered on their Facebook page or Twitter. It makes your music travel much further than Bancamp. Noisetrade also has a ranking system. The more downloads your project gets, the closer it gets to the homepage. Once on the homepage, your music is exposes to hundreds (maybe thousands) of people who would never had heard of you if not for the fact that you are right in front of their face. We suggest reading this article for some other thoughts on Noisetrade: Will People Really Join My Newsletter if I Give Them A Free Song?
SOUNDCLOUD:
Soundcloud is another great platform for exposure. It's also the go-to site for industry professionals b/c its slick and clean. We dont have much hands-on experience with Soundcloud but one of our guest contributors wrote a post. You can check that out here:  Why is Everyone So Crazy About SoundCloud??
YOUTUBE: 
Never underestimate YouTube. People go to Youtube everyday just  to find audio for a song. Create a simple video, slap on one of your press photos or the album cover and upload it – like this.  People will find you because that's just what happens on YouTube.
SPOTIFY:
To be honest, we cant really write this post without mentioning Spotify. We don't really like them, but they are probably the number one stop for Consumers who want to find new music. We can honestly say, based on what we*ve witnessed that, if your stuff is on Spotify (which is becomming increasingly popular), it significanly decreases the chances of people ever buying your music b/c Spotify allows fans to stream your music in its entirety. You can read more about our Spotify views here: Do I Really Want My Music on Spotify?
___________________________________________
The great news is that you can do all of the above, or only 1 or two. We highly recommend sticking your songs on iTunes no matter. People who come to your shows but dont want to buy a hard copy of your project will probably go to iTunes. Use the others for discovery. We also recommend sticking your stuff on YouTube no matter what, because everybody and their mom uses YouTube. Then you can let Bandcamp, Noisetrade, and Soundcloud battle it out. Pick one of those and focus on some good ole fan-building.
And you know what: if you really dont think people will buy your stuff off of iTunes at this point in your career, dont even stress about it.  Just focus on the others platforms and no matter what, make sure there is a visible spot on your website that clearly directs people to where they can get your music.
Good luck!